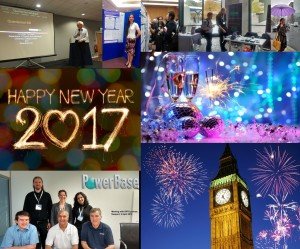 The Quantemol team sends you seasonal greetings and we wish you happiness and prosperity in the New Year!
We are grateful for your support over 2016, which has been successful for Quantemol, as we launched a new project www.QuantemolDB.com in which we collaborated with many bright scientists and keen developers. During the year we also enjoyed international travel to some wonderful conferences and have embarked on collaborations in several major scientific consultancy projects with our clients.
The Powerbase project has been a flagship for our research and development, bringing new ideas and it has been tremendously exciting being part of the collaboration of over 40 European parties.
Many thanks to all who honoured us in 2016 by trusting Quantemol with your R&D challenges and using our software. We will continue to strive to deliver value to your research and business!
Best regards,
Quantemol team